Diverse Signs, along with our subsidiary, Colledi Designs is a company centered on delivering honesty, integrity and quality. We use state of the art technology in designing 2 and 3 dimensional exterior and interior design solutions. The experience of our design team goes back 35 years. Our focus

is to provide customer service with a wide range of tailor made products.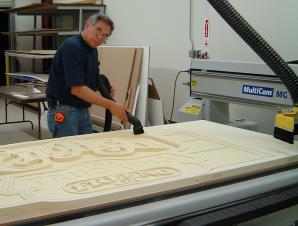 Lonnie built this sign by hand 35 years ago. It has definately withstood the test of time. We have improved our designs and techniques, but felt this one was worth mentioning.